Whether it is a leakage, frozen pipe, clogged drain or corroded pipeline a plumbing emergency unfortunately occurs at the most inconvenient times. Plumbing emergencies are more likely to arise in buildings with poorly maintained plumbing, but can occur under well managed circumstances as well. The experienced professionals at IPC Plumbing and Drain Cleaning provide quick, 24 hour service for your times of desperate need.

24/7 Emergency Plumbing Needs Call 303-319-4271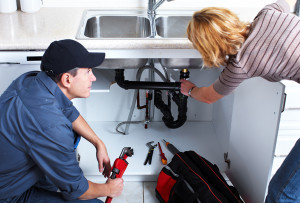 There are several types of emergency plumbing problems that evolve in the pipelines. What may seem to be a small issue can become a larger problem quickly if it is not tended to. The most common problem to arise is a burst in water pipes. In this case, the most important immediate but temporary fix is to turn off the water supply to prevent further damage. Certain environmental materials gradually ware away on metal pipes causing them to be vulnerable to corrosion. Rusted and corroded pipes cause the water passing through to become a brownish-yellow color and non-drinkable. Frozen water pipes may occur during the unexpected cold fronts, when you are not able to prepare insulation for outside faucets.  This is a serious risk because as water freezes it expands and in a compact area such as a pipe, it can exert a significant amount of pressure.  It is highly advised to contact us to find the source to the leak, busted pipe or corrosion and correct the issue with a permanent solution.
The second most common plumbing emergency is a clogged commode or drain. Excessive tissue paper, hair or build-up blocking the drain usually acts as culprits to this problem. Removing the materials to reduce the blockage is advised but if that is not successful, try a plunger. A plunger creates pressure that will lift the block. If the plunger does not resolve the issue or if the problem continues to occur, it is suggested to call us for professional help.
Plumbing is not an area to take risks or shortcuts. A temporary fix can potentially cause significant damage if not repaired quickly and correctly. Whatever the plumbing emergency may be, contact us today, the experts at IPC Plumbing and Drain Cleaning are available to assist you with quality service at your convenience. Call 303-319-4271
Plumbing
Expansion Tank
Faucets
Frozen Water Pipes
Garbage Disposals
Gas Leaks
Gas Lines
Ice Maker and Refrigerator Lines
Leaky Water Pipes
Outside Hose Faucets
Re-circulation Pumps
Remodeling Services
Sewage Ejector Pump
Sinks
Sump Pumps
Toilets
Water Softeners
Service Areas:
Denver Metro – Arvada, Aurora, Boulder, Broomfield, Centennial, Englewood, Erie, Greenwood Village, Lafayette, Louisville, Northglenn, Superior, Thornton, Westminster, and Wheat Ridge.