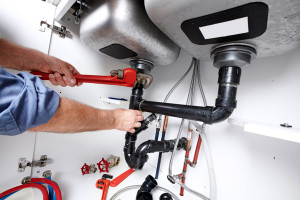 IPC Plumbing and Drain Cleaning offers professional drain cleaning services to the Denver Metro area. Our family-owned company has 25 years experience and is known for providing highly professional work and customer service.
Over time, the drains in your home begin to clog from daily use. Kitchen drains eventually slow as grease, fats, detergents and other debris build up. Likewise, bathroom drains clog with soap, grime and hair overtime.
IPC Plumbing and Drain Cleaning can professionally remove unwanted debris from your drains using our state-of-the-art equipment. Our services can greatly improve your drainage and ensure that your newly-cleaned drains stay that way!
Call for a free estimate 303-319-4271
If you've noticed that your drains are starting to slow or are backing up on a regular basis, we can help. Since all bathroom and kitchen drains eventually lead to your home's sewer system, it's very important to fix a problem area before a major backup occurs.
If you are in need of our drain cleaning company's services in Denver or the surrounding areas, we can help. Give us a call at 303-319-4271 to receive a free estimate. We also offer 24/7 emergency plumber service so please don't hesitate to call us at any time!
We look forward to helping you with your drain cleaning repair needs in Denver Metro – Arvada, Aurora, Boulder, Broomfield, Centennial, Englewood, Erie, Greenwood Village, Lafayette, Louisville, Northglenn, Superior, Thornton, Westminster, and Wheat Ridge.